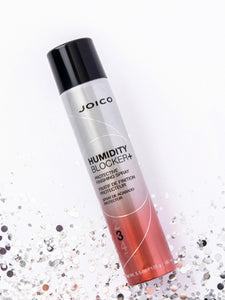 A serious humidity-buster that deposits an invisible shield over your fresh blowout, eliminating those "I can't believe I even bothered to dry my hair today" moments.

Perfect choice for: The voluminous, the curly, and the Loyal-Friends-of-the-Flat-Iron will rejoice over our weightless wonder. Sure to become your "Can't live without" product.

An undetectable protective barrier creates a buffer around each strand of hair, safeguarding it from the kinking effects of humidity and moisture.