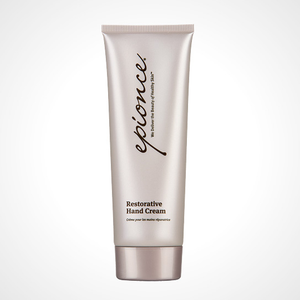 Please note that all Epionce products are available for offline purchase only, after consultation.
The Epionce Restorative Hand Cream has a gorgeous smell and luxurious texture that is very effective at relieving dryness of the hands and improving the appearance of your skin. It contains a unique blend of active botanical ingredients  such as raspberry, apple, rosa canina, flax, date, meadowfoam and safflower.
Dry hands, meet Restorative Hand Cream. Say hello to moisture. Goodbye to dry.
Restores moisture & softness
Relieves cracked, rough texture
Formulated for all skin types