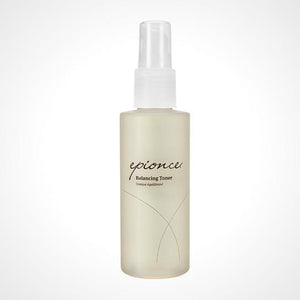 Please note that all Epionce products are available for offline purchase only, after consultation.
Balancing Toner completes the cleansing process while balancing your skin's natural pH and infusing a boost of hydration. Great for normal-to-dry, combination and sensitive skin (may be used for all skin types). 
Key Benefits
Mild clarifier, yet highly concentrated with botanicals and conditioners.
Buffers effects of alkalinization and balances your skin's natural pH.
Key Ingredients
Cucumber Extract
Marshmallow Extract