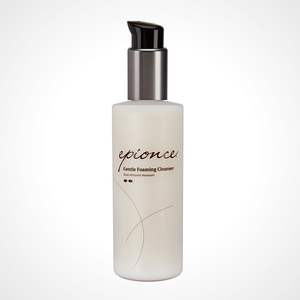 Please note that all Epionce products are available for offline purchase only, after consultation.
Gentle Foaming Cleanser effectively removes impurities without leaving the skin sensitive, tight or stripped of its natural protective lipids. Ideal for normal-to-combination skin.
Key Benefits

Thoroughly cleanses your skin without harming its natural protective barrier.
Makes your skin feel comfortable and clean.
Helps balance your skin's natural pH.


Key Ingredients

Willow Bark Extract
Date Fruit Extract
Marshmallow Extract