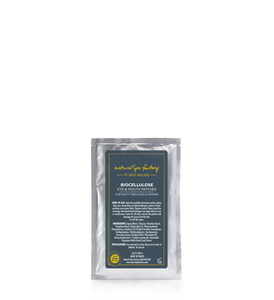 The superfine fibre structure (obtaining by natural fermentation of coconut water) allows them to fit like a second skin and maintain skin contact even if you're not lying down.
Benefits:
Decongestant, Anti-puffiness and moisturising
Banish puffy skin and dark circles
Actiflow - rich in polysaccharides derived from yeast to prevent puffy eyes and dark circles
Hamamelis extract - rich in tannins, it has atringent and decongestant properties and soothes and relieves irritation of the eye contour area.
Fucogel - multi sensory moisturising, it enhances the skin and firmness and the skin regain its density and contours.
Glycerin - hydrating the skin for up to 24 hours.