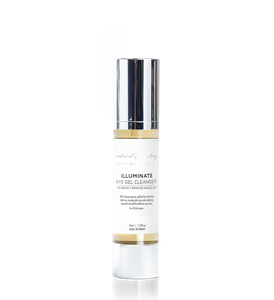 Unscented to ensure the mildest treatment, this delicate Eye Cleanser fits perfectly in your daily facial routine. With a touch of water, it will create a milky emulsion - perfect for cleansing skin around the eye, removing eye make-up, pollution and grime from the delicate area.
Benefits:
Rich in oryzanol, it helps the skin stay smooth and supple whilst combating blemishes and age spots. The extract of vanilla and white flower aids the removal of make-up and oil.
Oryzanol also helps to lighten dark circles – perfect for lightening dark shadows that appear under the eye.
Increased levels of vitamin E help with skin's elasticity – perfect for delicate and thin skin around the eye to help protect from fine lines and eye bags.
Alpine plants and flowers are rich in anti-oxidants; great for combating signs of ageing and helping skin elasticity and plumping skin in the delicate area.