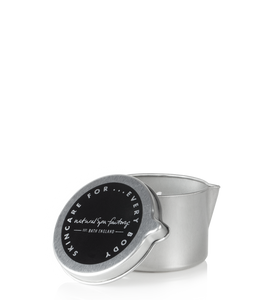 This aroma body oil candle is a rich combination of soybean oil, coconut oil and beeswax beautifully scented with the freshness of figs.
Benefits:
The fresh, soothing fig scent soothes and calms.
The warm wax relaxes the muscles and helps the combi nation of soybean and coconut oil plus beeswax penetrate the skin leaving it indulgently nourished.