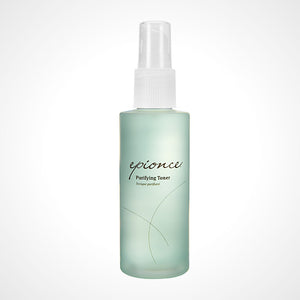 Please note that all Epionce products are available for offline purchase only, after consultation.
Purifying Toner is an active, non-stripping, soothing formulation that helps control excess oil production and destructive microbes, while balancing your skin's natural pH. Great for combination, oily and problem skin.
Key Benefits
Active ingredients help control bacteria and fungal activity.
Maintains pH balance while reducing skin irritation.
Gently reduces oil, shine and breakouts.
Key Ingredients
Willow Bark Extract
Grape Seed Extract