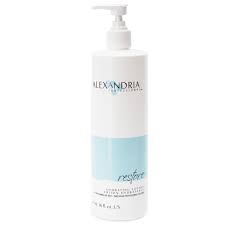 This lotion is formulated for hydrating the skin after sugaring treatments, therefore maximizing the benefits offered by a high quality lotion.
Ideal for moisturising dry & flaky sensitive skins as it penetrates deep to restore flexibility & regenerate new skin cells.
It will leave your skin soft and supple. The lotion is formulated to be used on sensitive skins to hydrate and restore skin health.
It is an all over body hydrating lotion that softens and moisturises your skin without irritation. Fragrance free.

Restore™ Hydrating Lotion 355 mL / 12 fl oz