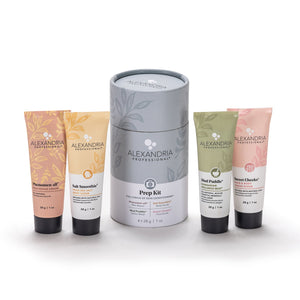 The Full Circle Of Skin Conditioning Kit includes
1oz tubes of Salt Smoothie, Sweet Cheeks, Mud Puddle and Phenomen-all. 
Salt Smoothie is designed to exfoliate and hydrate your skin from the neck down, while Sweet Cheeks is a facial exfoliant to reveal glowing smooth skin! 
Following your body exfoliation, Mud Puddle will detox and condition the skin.
Using Phenomen-all everyday will keep your skin in the most optimal condition possible.
This all-in-one Travel Kit makes skin care easy no matter where you are!