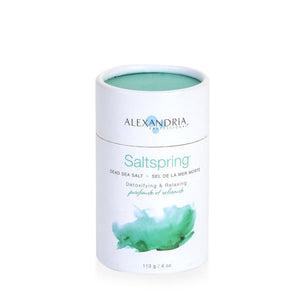 Salt Spring Dead Sea Salts are rich in natural minerals, rejuvenate your entire body,
and leaves skin feeling silky and smooth. Saltspring is a pot of multi-purpose
restorative exfoliating treatment, which helps with ingrown hair problems, treats body blemishes and improves skin texture.
Pour some in a bath and soak to sooth sore, tired muscles and feet, etc. You can use it at home with massage gloves or bath soak to prevent and rid ingrown hairs.