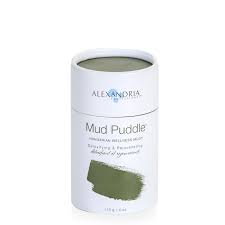 Mud Puddle is a multi-purpose rejuvenating treatment that will help you with ingrown hair problems, treating facial blemishes & improving skin texture.
Mud Puddle is especially designed to remove impurities and dead skin cells from the skin surface so skin feels softer and smoother with each use. It is effective, chemical-free and easy to use, so what are you waiting for? Start using Mud Puddle today and enjoy having beautiful skin.
This magical treatment will help you with ingrown hair problems, cellulite treatments, calms skin & histamines after sugaring & hydrating and anti-acne treatments and restores skin & muscles in the body.
We especially recommend the mud for sunburns, eczema, psoriasis, anti-wrinkle care and simply to rejuvenate your skin from head to toe.